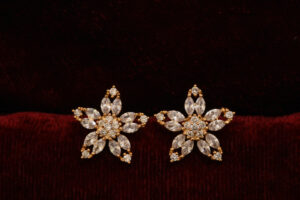 Those who are new to buying diamond rings or other jewelry often interchange the terms diamond size and carat weight. Well, remember that both these terms are different characteristics of a diamond. In this article, we are discussing the carat weight of a diamond, diamond size, and the difference between these two. First, let us discuss the carat weight of a diamond.
About Carat Weight
Whether it is a natural or a lab-grown diamond, carat weight is one of the most important quality parameters that determine the price of the diamond.
The physical weight of a diamond is represented by its carat weight. In 1907, one carat was determined to be equivalent to 200 milligrams, or 0.2 grams at the Fourth General Conference on Weights and Measures. Currently, calibrated digital scales with very high accuracy and precision are being used to measure the carat weight of a diamond.
You should also understand about points before you set out to purchase a diamond. One point is equivalent to one hundredth of a carat, while one carat is equal to 100 points. Diamonds that weigh less than one carat are measured in points. For example, If the dealer says that a diamond is of 25 points, you should understand that it is a diamond weighing 0.25 carats.
The 'Four Cs' are the major quality parameters that determine the quality of a diamond. One C among the Four Cs represents carat weight while the others are cut, clarity, and color.
About Diamond Size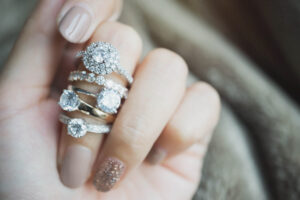 There are different dimensions for a diamond and diamond size represents these diamond dimensions. Girdle diameter, crown height, pavilion depth, total depth, table size, culet size, etc are some parameters that define the diamond size. You can understand the stone's proportions if you know all these dimension values.
Keep in mind that diamonds with equal-carat weights and similar shapes may not necessarily have the same dimensions. Among all the dimensions mentioned above, the most important dimensions are the diamond's width and height. If the diamond dimensions are out of proportion, it can severely affect the diamond's ability to reflect light. As a result, the sparkle and fire of the diamond can also get affected.
The sad fact is that a lot of customers concentrate on finding the biggest diamond they can afford. Many select shallow-cut diamonds for their appearance of a larger diamond. But such buyers do not know that they are getting a poor-quality diamond with less scintillation.