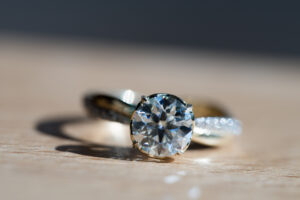 Although some diamond rings go beyond the traditional notion of luxury, they are nevertheless a sign of love and dedication. These rings are more than just simple items of jewelry; they are priceless works of art. The story of the most expensive diamond rings in the world is shared here.
The Pink Star
A 59.6-carat pink diamond set a record in 2017 when it was sold at Sotheby's in Hong Kong for $71.2 million. De Beers mined the diamond in South Africa in 1999, and Steinmetz Diamonds cleaned and cut it. The Pink Star was initially sold in 2013 for $83 million, but the purchaser didn't make the payment.
The Oppenheimer Blue
The Oppenheimer Blue is the biggest and most exquisite blue diamond to ever be offered for sale. It was a 14.62-carat fancy vivid blue diamond that Christie's in Geneva sold for $57.5 million in 2016. The diamond bears Sir Philip Oppenheimer's name, a former owner who belonged to the Oppenheimer family, which ran De Beers until 2011.
The Winston Blue
The Winston Blue is a 13.22-carat flawless vivid blue diamond that sold for $23.8 million at Christie's in Geneva in 2014. The diamond was named after its owner, Harry Winston, a renowned jeweler who purchased the diamond from Petra Diamonds.
The Pink Promise
A 14.93-carat pink diamond named The Pink Promise was sold for $32 million in 2017 at Christie's in Hong Kong. The stone was cut from a 132.5-carat raw diamond that De Beers mined in 2015 in Africa. The Pink Promise is classified as an internally perfect Type IIa diamond, the purest type of diamond.
The Graff Pink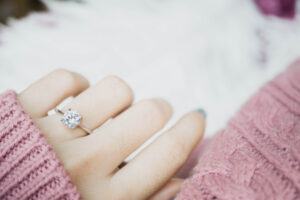 A 24.78-carat pink diamond known as The Graff Pink was purchased for $46 million in 2010 at Sotheby's in Geneva. The diamond was given its new name, Laurence Graff, by a British jeweler, and was formerly held by Harry Winston. The Type IIa diamond known as the Graff Pink is deemed to be internally perfect.
The diamond rings stated above are more than simply a piece of jewelry; they are a masterpiece that has taken years to create by expert jewelers. These rings represent riches and luxury in addition to being stunning to look at. These rings are highly prized by investors and collectors alike because of the legends that go with them, which increase their worth and mystique. While the majority of us are unlikely to ever buy a diamond ring of this quality, it's fascinating to read about their origins and the astounding sums they bring at auction.