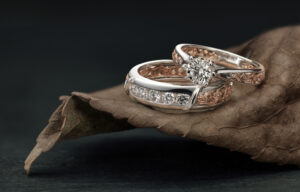 People are increasingly interested in lab-grown diamonds for a variety of reasons. One of the reasons is that lab-grown diamonds are low-cost alternatives to natural diamonds. The price of a lab-made diamond and a natural diamond of the same grade are not the same. Natural diamonds will be more expensive since they must be removed from the earth's crust, and the mining process is costly.
The procedure of making a lab-grown diamond differs from that of a mined diamond. The optical, physical, and chemical qualities of laboratory-created diamonds are identical to those of mined diamonds. Natural diamonds are formed deep below the earth, under great pressure and heat, and then naturally brought to the surface. There are two fundamental processes for making lab grown diamonds, but both include diamond formation in a lab setting that simulates the same pressures and temperatures that drive development in nature.
Why Are Diamonds Grown In A Lab Cost Less?
As we have mentioned above natural diamonds are expensive than lab-grown diamonds because the former has to be mined. Experts estimate that the cost of lab-grown diamonds is 20-40 % lesser than an equivalent grade of mined diamonds. The cost of a lab diamond, on the other hand, varies. It's not unusual to find them for 50 % to 70 % less than a natural diamond.
Natural diamonds have a starting price that is decided by several factors. The 4Cs of diamond quality are, of course, the most significant factors to contemplate on. Speciality cuts, diamond certification, diamond shape, and retailer are a few additional determinants. The 4Cs apply to lab-grown diamonds as well, although due to their controlled setting, they are more likely to have higher clarity and color. They have flaws and inclusions, although they are less obvious than crystal inclusions since they are spindly in appearance.
Benefits Of Lab-Grown Diamonds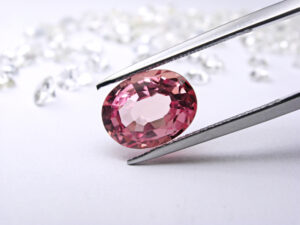 If you are a conscious customer and are worried about buying blood diamonds for your engagement rings, then lab-grown diamonds are the best option for you. They are 100 % conflict-free. No slave labor or child labor is used during the making of a lab-grown diamond.
Diamonds created in a lab consume less energy than the ones obtained from the earth's crust. The mining process consumes a significant amount of energy, which is unfavorable to the environment. Lab-grown diamonds consume less energy and are therefore better for the environment, but they are neither green nor sustainable.