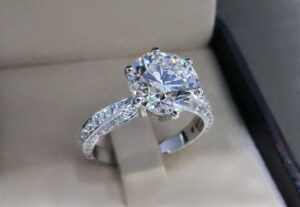 Are you seeking to spend on a gemstone engagement ring? If so, you can take some simple steps to measure the ring size from the comfort of your home. Here, we will discuss tips and tricks on measuring the size as well as what to think about when shopping for engagement rings. You can measure it even if you do not have a professional for help with it.
Ring Sizes
A numerical scale ranging between 3 and 13.5 applies to American ring sizes for adults. Rings for women average between the sizes of 3 and 9, whereas men's rings usually come in the 8 to 14 range. Those kinds of units correspond to the width of the prospective wearer's finger in millimeters. For instance, a ring size of 3 will fit a 14-millimeter-wide finger; the size goes up from there.
Considerations To Make When Purchasing A Ring
There are other things to think about, such as whether you want to shop for diamond rings or engagement jewelry with other gemstones. However, here, we will only discuss the considerations that pertain to the size associated with a new engagement ring.
Knuckle size: Is the knuckle of the prospective ring-wearer a bit larger than usual? If so, consider choosing a piece that is at least half more than the size you measure to let your future partner slide it to where they want it.
Size accuracy: Nobody wants to get the ring size wrong. To avoid that mistake, measure the size some time to confirm that it is correct.
Timing: Think about whether the finger of the prospective wearer is in its usual condition when measuring the size. It is important to make this consideration since fingers can shrink according to the environment and temperature.
Ways Of Measuring The Size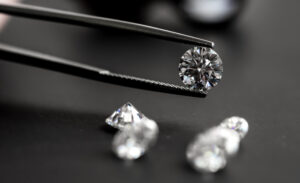 Option One
Use an item that you have at home and is not too stretchy, like floss or string. Wrap a measuring instrument around the lowest part of the finger, and then mark where your floss or string overlaps first. Line the item up with a ruler, and the position in which you mark should be the length in millimeters.
Option Two
Use a plastic ring sizer as it is not expensive and is reusable. The plastic product means no creasing or stretching, which makes it a more reliable option for measuring the size.