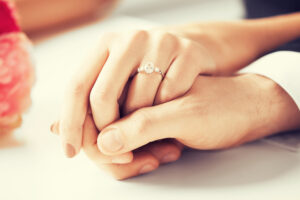 You can get a wide array of options when choosing a metal for your engagement ring. Some of the common options among them include platinum, gold, and silver. Apart from these precious metals, you can get a lot of alternative low-cost options including tungsten, palladium, titanium, etc. Choosing the best metal for your engagement ring can be a confusing task, as it should match your lifestyle, character, and budget. Additionally, you should consider the features of your stones to choose the right metal.
The following are some of the best metals used for engagement rings and their properties. Considering them can be helpful for you to find the best option for you.
Platinum
If you are drawn to cooler hues, then platinum can be a great option for you. It can create a stunning option for diamond rings. This white metal can brilliantly complement the sparkle of diamonds thereby creating a shiny ring.
Platinum is also highly durable and it is hypoallergenic which makes it a perfect option for people with allergies to other metals. As this metal has great durability, it can be a perfect choice for people who lead an active lifestyle.
The elegant sheen exhibited by platinum won't fade away over time, so you don't have to re-plate your platinum ring.
You can choose platinum for your diamond ring if your stones have a high color grade, i.e., they are almost colorless. Platinum can provide a brighter appearance for your colorless diamonds.
But platinum is very expensive when compared to other metals. Hence, it might not be affordable for everyone. If you want affordable platinum rings, then it is better to choose lab grown diamonds that are highly inexpensive than natural diamonds. Hence, you can invest this amount in your metal.
Gold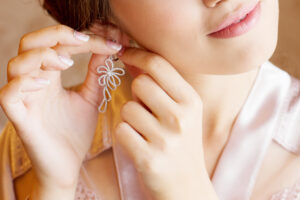 Gold is another popular option used for diamond rings. Yellow gold can offer a warm and antique look for your ring. It creates a great option if your diamond has a yellow tint. The yellow color of this gold can mask the tint of your diamond.
But if you want an affordable option that can match the cooler hue of platinum, then white gold can be the better option for you. Additionally, rose gold can be a romantic and unique option for your engagement ring.
Silver
Even though silver is not commonly used for diamond rings, you can use this metal if you want a more affordable choice for your ring.
You can choose a metal based on the look you want for your engagement ring and the amount you have to spare.