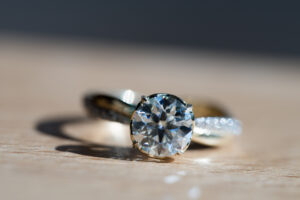 International footballers lead costly lifestyles with epic mansions and fast vehicles. However, that does not keep footballers from spending as much as possible on engagement rings. Here, we will discuss the stunning rings of well-known footballers' spouses.
Victoria Beckham
David Beckham proposed marriage to Victoria in 1998, and they tied the knot a year later. He gave her a band of yellow gold set with a 3-carat marquise diamond. According to estimates, it cost around £65,000 for Beckham. Nevertheless, Victoria Beckham has long been wearing an array of stunning gemstone rings, including diamond rings, since her marriage. It is quite remarkable, especially for a person of a non-royal lineage. She has an astonishing engagement ring collection, featuring sapphire and emerald stones. It is believed that she paid for a few of those rings herself.
Coolen Rooney
England footballer Wayne Rooney became popular as a young signing for Everton Football Club. He fell in love with Coleen in his young days and proposed marriage to her as she was aged only 17 years. Back then, Rooney gave Coleen an emerald-shaped diamond ring. Years later, they married on the Ligurian Riviera in a whopping ceremony worth $5 million.
Kate Ferdinand
Manchester United defender Rio Ferdinand proposed marriage to reality TV personality Kate when they were on an Abu Dhabi vacation. Ferdinand gave her a ring set with a princess cut diamond that was thought to be worth £400,000 or so. The proposal happened with the cityscape as its epic background.
Abbey Clancy
In 2009, model Abbey Clancy and Liverpool Football Club player Peter Crouch got engaged. Crouch gave her a pear-cut diamond ring, which you cannot miss in the photographs she shares on Instagram. They have been in a marital relationship over the last 10 years.
Christine Lampard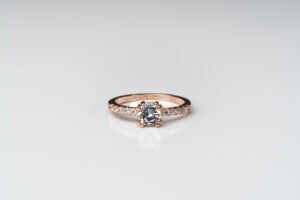 In 2011, England international Frank Lampard popped the question while giving Christine a beautiful diamond set on a platinum metal band. The diamond engagement ring has an estimated cost of £120,000, which seems quite modest today. The audience has seen it when Christine presented the ITV show entitled Lorraine.
Toni Terry
It appears that £250,000 is the average rate for the ring of a WAG, as Chelsea Football Club's defender John Terry paid the decent rate for his spouse Toni. The two married in the year 2007 as well as our parents to Summer and Georgie. Toni Terri's engagement ring with a diamond is nigh-impossible to miss in her photographs.