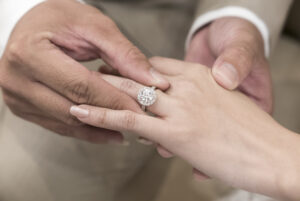 Diamonds generated in the lab are created under comparable conditions to those that occur naturally when diamonds are formed. This means that carbon is subjected to high heat and pressure in a controlled environment, with the ultimate result being a diamond.
Diamonds are said to have been formed roughly 1–3 billion years ago when they were taken from the ground. On the other hand, scientists believe they were formed when carbon dioxide was exposed to extraordinarily high temperatures. After being created, volcanic explosions drove these diamonds from the Earth's core to the crust.
Diamonds are grown in laboratories using two different methods: High Pressure, High Temperature (HPHT), and Chemical Vapor Deposition (CVD). If you own a lab-grown earring, it may be created using either of these two methods.
High Pressure, High Temperature
The HPHT method was the first method used for manufacturing lab-grown diamonds. It mimics a diamond's natural growing environment found deep under the ground. This method was developed over time, and by the early 1950s, it was generating high-quality HPHT gem-grade diamonds.
A small diamond seed, highly processed graphite carbon, and a catalyst made up of metals and powders are used to create an HPHT diamond. Diamonds mined on the ground are made of this material. Then the seed is placed in the HPHT chamber's core and exposed to extreme heat and pressure, replicating the natural development of diamonds beneath the Earth's surface.
The diamond seed is then heated to almost 2,000 ℉ and pressured to 1.5 million pounds per square inch pressure. With this, the carbon will melt and form a diamond all-around the seed, altering the atomic structure of the seed. After it has cooled, the diamond is created.
Chemical Vapor Deposition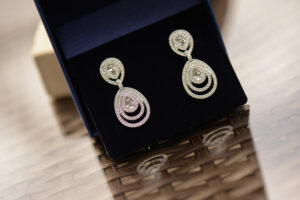 The CVD method for growing diamonds in a lab was first used in the 1980s. The CVD process is based on the formation of diamonds in interstellar gas clouds. This approach employs less pressure and smaller machinery than the HPHT method. In most laboratories, this is the preferred way of producing colorless diamonds.
In the CVD process, a diamond seed is placed in a vacuum chamber, which is then heated to over 1500 °F and filled with carbon-rich vapors. Due to the extraordinarily high temperatures, the gas transforms into plasma, resulting in the discharge of carbon fragments. These carbon fragments fall onto the diamond seed, causing it to develop.