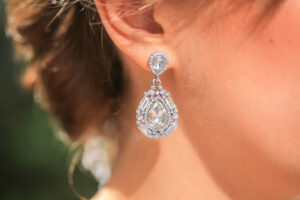 Creating custom engagement rings gives you the freedom to choose each design element based on your requirements. Therefore, it is possible for you to select each attribute including the stones, metal, design, etc. based on your budget. If you are looking to save money on your engagement ring without compromising its beauty, then the following tips can be beneficial for you:
Get Lab Grown Diamonds
If you prefer diamond rings, but natural stones are way beyond your budget, then the next best option is lab grown diamonds. These stones can be almost 40% less costly than their mined versions. Therefore, it is possible for you to make your diamond engagement rings more affordable by choosing these synthetic stones.
Go For Alternative Gemstones
There is a wide range of stunning alternative gemstones available for you to include in your engagement ring. Some of the popular options are rubies, emeralds, sapphires, etc. which are known for their vibrant and spectacular colors. But if you are looking for stones that can replicate the look of real diamonds, then cubic zirconia, white sapphires, and moissanite can be suitable for you. They are colorless stones that can look like diamonds when viewed from a distance. However, their properties greatly vary from real diamonds. All these diamond alternatives come for very cheaper rates that can fit your budget.
Choose White Gold
Platinum is one of the popular metals in engagement rings because of its excellent white shine and great durability. But it is also the costliest metal used in jewelry.
So if you cannot afford the higher price ranges associated with platinum rings, you can go for white gold instead. These two metals have a similar appearance, hence, they can be mistaken for each other.
Silver is also a cheaper option when compared to platinum as well as white gold, but it is not commonly used for engagement rings because of its soft nature.
Select Simple Designs
The more complex your design is, the more costly it can be. It will need more time and expertise to create complex ring designs that come with delicate details. Therefore, if you want to save money on your custom rings, it is better to go for simple designs.
Create A Design On Your Own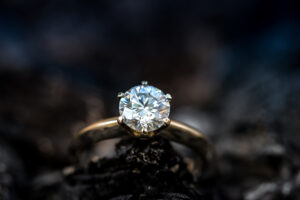 Hiring a jewelry designer can be costly. So if you want to avoid this extra cost, then it is better to create a design on your own. You can find a large number of ring designs online which makes it easy for you to design a ring based on your requirements.
Therefore, make sure to consider these tips if you want to save a good amount on your custom engagement rings.