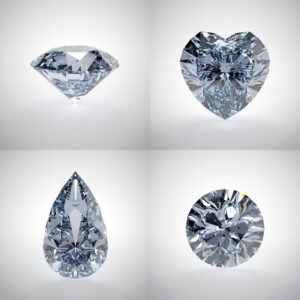 Love may be the most significant thing that you require in life when it is proposal time, but an engagement ring comes close to it. Who says it is more romantic to be a bride in June than in other seasons? Fall engagements are on the rise and for good reason. People cannot have enough of the season and whatever it offers the lucky groom and bride. So, without any fuss, here are a few of the trends for engagement rings for the season.
Rose Gold
The precious metal perhaps best represents fall season vibes. When you plan on getting engaged in the season, rose gold is perhaps what you are seeking. You can custom-make a rose gold ring for your engagement or buy a readymade one. Either way, consider accentuating the centerpiece with pear-cut diamonds.
Diamond Vines
Simple engagement ring band designs are desirable. As a wedding ring has less content, there will be room for the stone to shine. In the fall season, however, engagement ring metal bands stand out more.
Take an engagement ring with a diamond vine design, for instance. It offers romantic vibes as the band crisscrosses around the centerpiece while accentuating the shape of the center stone.
Oval-Cut Diamond Rings
Once, the princess diamond cut was all the rage. People still love the so-called princess cut but are also falling in love with diamond rings with oval-cut centerpieces. Consider pairing a white gold band with a stunning oval-shaped diamond centerpiece with accent diamonds around the metal band. The accent diamonds will make the centerpiece stand out.
Fanciful Designs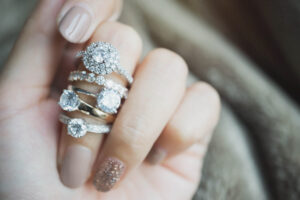 There are some individuals who like to cautiously choose jewelry that represents a part of them, and engagement jewelry is no exception. For a fanciful design, consider a ring with diamonds studded on the twined metal band that offer the impression of vine leaves. It is among the many nature-inspired engagement ring options for the fall season.
More Wedding Recommendations
Whatever season you want to be engaged in, it will certainly be a special day in your life. Nevertheless, we expect that these fall season engagement trends will aid you in persuading you to have a proposal in autumn and a wedding in fall.
Shop at a location with beyond just stunning designs, like conflict-free diamonds or ethically-sourced diamonds, responsible service and custom designs.