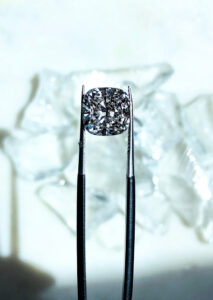 Heart-shaped diamonds are unique and recognizable diamond shapes that can provide a magnificent look to your diamond ring, earrings, or other kinds of diamond jewelry. If you find a good heart-shaped diamond of good quality factors, it can get you a lot of attention and admiration. But selecting a heart-shaped diamond can be a bit difficult for most people and many stay away because they are not willing to sacrifice the time and effort to find a good heart-shaped diamond.
In this article, we are explaining the key factors you have to look for when selecting a heart-shaped diamond. You can find a vast collection of heart-shaped diamonds online, and with the tips we provide, you might be able to find a superb heart-shaped diamond that can be used in your engagement ring.
Give Importance To Cut Quality
Keep in mind that the cut quality of any diamond including a heart-shaped diamond is very important as it directly affects the ability of a diamond to reflect light. Reflecting light efficiently is what makes a diamond sparkly.
For ordinary-shaped diamonds like round cut diamonds, it is easy to judge the cut quality. You can assess the quality of a round-cut diamond by reading the GIA certificate, but for a heart-shaped diamond, the GIA certificate will contain only limited information. So just reading the GIA certificate is not enough to judge the quality of a heart-shaped diamond ring. The factors you have to look for in a heart-shaped diamond are discussed below.
Length-To-Width Ratio (L/W Ratio)
The value 1 is ideal for a heart-shaped diamond to look proportional. If you want your diamond to look like a natural heart shape, then you have to select the L/W ratio value between 0.90 and 1.10. A heart-shaped diamond having an L/W ratio less than 0.9 will look very wide or chubby whereas if the value is over 1.10, then the diamond will look elongated and thin. Diamonds of both these ratios don't offer a pleasant appearance and you may regret your entire life if you buy one.
Symmetry, Depth, And Table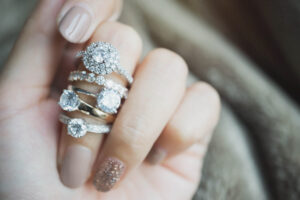 Both cheeks of the heart shape should be symmetrical to provide the diamond with an aesthetic appearance. If they are out of symmetry, they can be easily noticed and there is nothing you can do to correct it.
The table should make up about 60% of the overall width. If this value is too low, then light entering the diamond will be less and it can lead to poor sparkle.