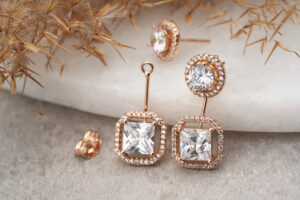 Lab-grown diamonds are the game-changing gemstones that have altered the diamond business forever. The physical, chemical and optical qualities of these diamonds are identical to those of natural diamonds. Apart from that, lab-grown diamonds are cost-effective and conflict-free while still brilliant and scintillating.
Lab-grown diamonds are a terrific method to add to the mining-free jewelry options while maintaining the same high quality as mined diamonds. They are cut in the same way, have the same features, and shine with the same fire and radiance as mined diamonds. Many people these days prefer lab-grown diamonds for their diamond rings.
Let's take a look at some of the ethical benefits of diamonds that are created in a lab.
Helps To Prevent The Issue Of Child Labor
Children are frequently seen as a cheap labor force in the mining sector due to considerable income disparity and basic despair among the poorest. A total of 215 million children are estimated to be working in exploitative situations, with 115 million of those working in hazardous environments such as mines. One of the best ways to stop child labor in the mining industry is by promoting lab-grown diamonds. Since they are made in laboratory conditions, no child will be exploited in their creation.
They Are Conflict-Free Diamonds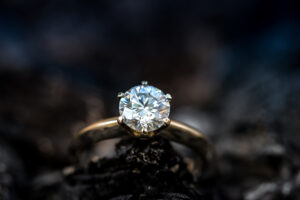 Blood diamonds make up the majority of mined diamonds with a Kimberley certificate. Conflict diamonds, sometimes known as blood diamonds, came into international attention in the 1990s, when many African countries involved in the diamond business were criticized for the unregulated sale of diamonds. Civil wars had occurred in several nations, and the blood diamonds were supplying the rebel militias with financial and physical resources.
They Are Sustainable
There are various issues to consider when it comes to sustainability. Diamond mining involves the use of heavy equipment, which releases a large amount of fossil fuel into the atmosphere. In addition to that, diamond mining leaves huge craters in the heart of towns. It's worth noting that diamond mining is becoming less ecological every year. The fact that a majority of the diamonds have been removed from the planet's core is one of the causes behind this.
We should also discuss how much energy is necessary to manufacture diamonds in the lab, as many people who are concerned about sustainability may question if this is a hidden disadvantage of lab-created diamonds. True, the method of generating diamonds in a laboratory used to be much more carbon demanding than it is now. Thanks to technological advancements and new creation procedures like CVD, we can create diamonds with less energy.