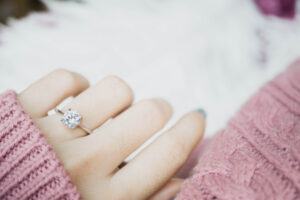 Solitaire rings are the traditional choice in engagement rings that are loved by most brides. The simplicity and minimalist look of these rings make them suitable for everyone irrespective of their style and character. If you are planning to get a solitaire ring for your engagement ring, this guide can be helpful for you.
What Is A Solitaire Ring?
Solitaire rings come with only a center diamond that is usually set on a simple band. Hence, it can be a great option for brides who love something subtle and minimalistic for their engagement.
Pros And Cons Of Solitaire Rings
The simplicity and minimalist look of solitaire rings are the important advantages associated with them. Hence, they can be suitable for wearing with all outfits.
Additionally, this can be a wonderful way to exhibit your bigger diamond in a stunning way. Also, the solitaire setting can be suitable for all diamond shapes including round, oval, heart, cushion, and more.
However, getting a solitaire ring might be more costly than you think, as these rings will usually come with bigger diamonds. Hence, to get a solitaire ring for more affordable rates, you will have to go for a lower-quality diamond or choose lab grown diamonds. Many people also choose solitaire rings that come with alternative gemstones like cubic zirconia or moissanite to get a bigger ring for more affordable rates.
If you want to get a solitaire ring, then the following are some of the important things you have to notice when getting it:
The Quality Of The Stone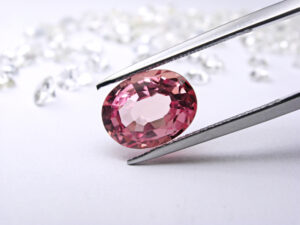 As there is only a single stone in a solitaire ring, it's quality and appeal matter a lot. For your solitaire ring to look beautiful, the diamond should have high sparkle and brilliance. Make sure that you choose a stone with high-cut quality. Choose a color and clarity grade based on your budget, as these parameters can have a great impact on the price of the stone. But be aware that stones with high cut and clarity grades will have the most brilliance and sparkle.
Choosing A Setting
The classic option for solitaire rings is the prong setting. But you can bring a distinct appeal to your ring by going for other options like bezel, half-bezel, and channel settings. These settings can offer a modern and unique appeal to your solitaire ring along with enhancing the protection of your diamond.
Also, make sure to choose a metal that can enhance the appeal of your stone. White metals can be suitable for colorless stones that come with high quality. But if your stone has a yellow tint, then yellow gold can be the best option.