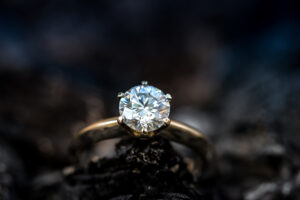 Most of us have a different idea about what the word ethical actually means. But when it comes to diamonds and engagement rings, the word ethical generally means human rights, environmental sustainability, and fair wages to the workers. Other aspects, however, should be considered as well when you are about to create an ethical engagement ring. You might wish to avoid supporting firms who give to particular causes or purchasing diamonds that help certain countries' economies, for example. Political factors like these are impossible to count and vary from individual to individual.
Consider Artisanal Mining For Creating Ethical Engagement Ring
In some cases, artisanal mining is promoted as a more ethical option when compared to industrial mining. This is, however, a difficult matter. Artisanal mining is less formal than industrial mining, which involves a business extracting metals or minerals. Farmers frequently supplement their income by working as artisanal miners on a seasonal basis. This activity is a major element of the local economy in several parts of the world.
Diamond Supply Chain
The source mine of a stone, the middlemen who transferred it after it was mined, the lapidary who polished the stone, and the laboratories and merchants it traveled through afterward should all be listed in the supply chain. There are many supply chain tracking methods for diamonds that have been independently confirmed. Even though Kimberley Process Certification Scheme guarantees that the majority of diamonds on the trade are conflict-free, several supply chain tracking technologies can provide buyers with additional assurances.
Best Diamond Alternatives For Creating Ethical Engagement Rings
Lab-Grown Diamonds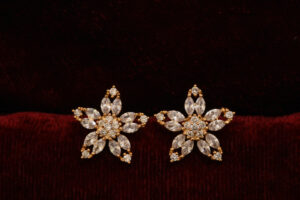 Due to the high cost of diamonds, many buyers are opting for lab-created substitutes. You don't have to bother about the Kimberley Process, human rights concerns, or the environmental consequences with lab-grown diamonds. It also takes a lot less energy to make a diamond than it does to mine one.
Moissanite
Another fantastic alternative to a natural diamond for creating an ethical engagement ring is lab-created moissanite. It has the appearance of a diamond and costs less than a lab-created diamond of comparable weight and grade. Please remember that moissanite isn't a diamond, despite its look.
The most common gemstones, such as rubies, sapphires, and emeralds, may all be synthesized. These responsibly sourced lab-created jewels are more affordable than lab-grown diamonds. These three lab-created stones, in particular, can be more attractive and durable than their mined counterparts.