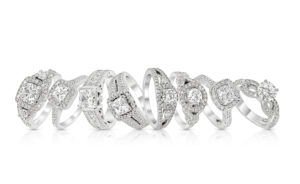 Many of us who embark on the journey of finding that perfect engagement ring may face a roadblock when it comes to choosing the shape and cut of the stones. We have often heard that diamond rings featuring stones with a great combination of shape and cut can be the most aesthetically appealing ones. Most of us, however, get confused about the diamond shapes and diamond cuts and often end up using them interchangeably. Let us try to decode and get some clarity regarding two of the major deciding factors in our diamond ring purchase.
The Diamond Shapes
The shape of a diamond refers to the stone's outline when it is viewed face up. The most popular, most common and often the most expensive shape is the round shape. Other fancy shapes include square, rectangle, pear, oval, marquise and heart. Choosing a fancy-shaped diamond with a brilliant cut can help considerably reduce the cost of the ring without losing its shine.
The Diamond Cuts
The cut of a diamond refers to the style in which the facets of the stone are arranged. The cut of a diamond determines its brightness. The most popular cut is the brilliant cut that helps maximize the shine and sparkle of a diamond in any shape. Step cuts such as emerald cuts and radiant cuts are also great cuts that can help enhance the shine of round and fancy-shaped diamonds.
The Right Combination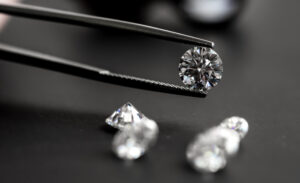 The perfect combination of the shape and cut of a diamond would result in exceptional brilliance, especially in colorless, flawless stones of one carat and above. The round-shaped brilliant cut diamond is so far the best combination of shape and cut to make the stone shine the brightest in any setting. The brilliant cut typically has 57 or 58 facets, giving ample space to interact with the light that falls on the stone and exudes the maximum radiance possible. Due to this ideal combination, round brilliant-cut diamonds are the most sought-after and the most expensive stones.
For some of us looking to save some money on our diamond ring purchase, but still want to go home with a piece of jewelry that would win your loved one's heart, there are plenty of optimal shapes and cut combinations to choose from. These can be lesser expensive than the brilliant round-cut diamonds, making your ring affordable, without compromising on appearance.