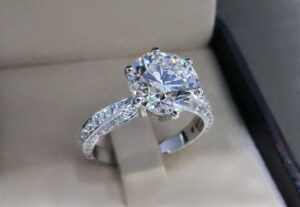 Getting an engagement ring usually involves a lot of decision-making. One of the important decisions among them is whether to buy a ready-made ring or design one on your own. There are several pros and cons associated with each of these choices. Hence, we analyze which can be the right option for you:
Getting A Ready Made Ring
If you prefer to get an engagement ring without much hassles and effort, then it is better to go for ready-made rings. Additionally, if you are in a hurry and do not have much time, then think no further than getting ready-made rings. Selecting a ring from a jeweler's catalog creates a simpler and faster way to get engagement rings. As these rings are already created, you don't have to waste your time waiting for the ring to be made.
Additionally, most jewelers can offer you plenty of options to customize your engagement ring by adding engravings or including special designs.
The pros of getting a ready-made ring:
It saves you a great deal of time. As the ring is pre-made, the only thing you have to do is select an option you like the best.
You can still choose to customize your ring, as adding an engraving or additional gemstone to a pre-made ring is an easy and quick process.
Getting a ready-made ring is a simpler process. So if you do not like to complicate things and want them to go in an easy and convenient way, then go for pre-made rings.
The cons associated with buying a ready-made ring:
They are not unique, as there can be a lot of similar rings made by the jeweler.
Finding the right ring that can fit all your requirements can still take time and effort.
Designing Your Own Ring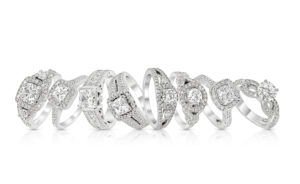 This allows you to choose each element of your ring based on your likes and preferences from the design to the gemstones and metal involved in it. By creating a custom ring, you can also get a unique ring that features the characteristics and personality of you and your partner.
Pros of designing your own ring:
Your ring will be unique and one-of-a-kind
You can ensure the quality of the ring
It is possible to choose each element based on your preferences like whether to include natural or lab grown diamonds, what type of metal to choose, etc.
Cons of designing a custom-made ring:
It takes time
The price might be high
It may require you to have some knowledge of the process
So always make sure to choose an option based on their negatives and positives.