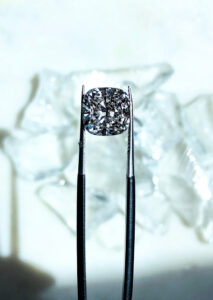 If you're looking for an engagement ring, you've most likely come across lab-grown diamonds. When you look at the sales, you will probably see that lab-grown diamonds are increasing in popularity. The present generation is in favor of lab-grown diamonds for making their dream engagement rings. An inexperienced eye won't be able to differentiate between natural and lab-grown diamonds as both have the same optical, physical, and chemical mannerisms.
Let's take a look at some of the reasons why people today are picking lab-grown diamonds over natural diamonds for their engagement rings.
Have Better Value
Diamonds grown in a laboratory are a more affordable option. Natural diamonds can cost up to 30 % to 40 % less than synthetic diamonds. This enables you to spend your budget on a bigger, higher-quality diamond. Many young Americans are opting for lab-grown diamonds because they have other debts to pay off, such as college loans, and don't want to add an engagement ring to their list of obligations.
No Environmental Issues
The problem with diamond mining is that it requires heavy machinery for digging up the earth. That means tons and tons of fossil fuels will be burned, which is not very great for the atmosphere. The ignition of fossil fuels can contribute to climate change and global warming. In addition to that, diamond mining causes significant damage to the nearby habitat.
The groundwater and other water bodies near a diamond mine will be contaminated and the wildlife and the local population that depends on these water bodies will suffer greatly. Since lab-grown diamonds do not require any mining, their environmental impact is very minimal. That is the main reason why couples who are conscious about the environment choose lab-grown diamonds instead of mined diamonds for their engagement rings.
Conflict-Free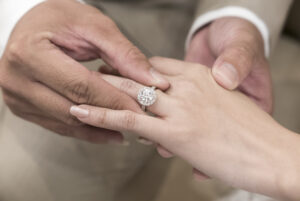 Conflict diamonds account for less than 0.1 percent of all diamonds produced, according to the United Nations and the estimates from the Kimberley Process. If you want the added assurance that your diamond is conflict-free, lab-grown diamonds are the best option.
Numerous diamond mines in Africa are controlled by insurgent groups that utilize slave labor and child labor to mine diamonds. When it comes to lab-grown diamonds, they are made in a laboratory setting with the help of advanced equipment. No human rights violation will take place when diamonds are created in a lab and hence, they are called conflict-free diamonds.