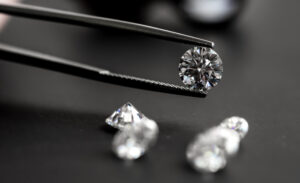 The key to choosing a wedding necklace set with diamonds is discovering the appropriate sparkle quotient that improves your ensemble in a way that keeps people's attention on your dress. When you shop for artificial diamond necklaces, the certificate and quality of diamonds are some of the key considerations to make. Good quality artificial diamonds appear identical to natural diamonds. Quality will dictate how much the stone sparkles; you will want to have that stunning shimmer effect. Keep reading to know more about what to consider when buying necklaces with lab grown diamonds set in them.
Certification
A diamond certificate like a GIA or IGI certificate must accompany artificial diamond jewelry. Thus, you can know the form and quality of diamonds in engagement rings or other pieces of jewelry set with artificial diamonds.
What Forms Of Necklaces To Wear With Your Wedding Dress
As you make the purchase, look for a product that you will wear each day and not just on the big day. It is appropriate to choose the dress before a necklace to be at ease with the position of the jewelry piece on the edge of the clothing at or under the neck.
Consider choosing a more delicate and shorter diamond necklace to wear with a wedding dress with a much straighter neckline. If the dress comes with a so-called sweetheart neckline, a classic diamond pendant could add enough sparkle. A wedding dress with a deeply curved wide neckline will offer you further options about necklace styles and is good for a statement necklace.
Whether Artificial Diamonds Are More Affordable Than Mined Diamonds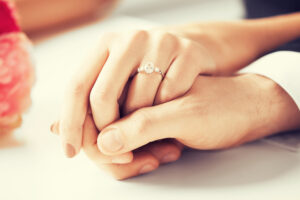 Artificial diamonds are usually less costly than their natural counterparts because of how these stones are made and their source. Artificial diamonds are made with advanced technology. The stones have identical chemical, optical and physical characteristics to natural diamonds. Artificial diamonds are created with laboratory conditions that mimic the conditions under which diamonds form naturally. Therefore, artificial diamonds come at a lower price point.
How To Layer Necklaces With Diamonds
In the case of layering these jewelry pieces, there is no rule. That said, when you want layered effects with the jewels on the big day, the key is to choose adjustable necklaces. It will aid you in ensuring that the necklaces are spaced out and are of the proper lengths.