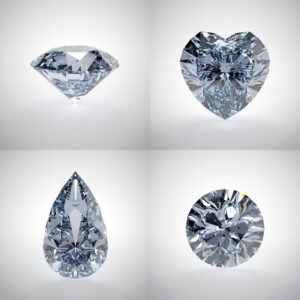 The most popular choice of engagement rings are diamond rings. Choosing the right diamonds for the ring can be a difficult task for those who do not have any idea about what to look for when buying diamonds. For the unversed, natural diamonds are rare gemstones that are unmatched in their brilliance, hardness and of course, their sentimental value.
Let us delve into the details of how the diamonds reach us from the depths of the earth. While we are at it, let us also take a look at some of the interesting facts about diamonds.
The Origin
The most well-known fact about diamonds perhaps is that they are formed beneath the earth's crust. Diamonds are hard natural stones made of almost 100% carbon atoms. The stones are so sturdy that one diamond can be scratched only by another diamond. Extreme pressure and very high temperatures below the earth's crust facilitate the formation of diamonds.
Diamonds take billions of years to form. After formation, very few of these stones make it to the surface of the earth. Volcanic activity is known to bring rough diamonds nearer to the surface of the earth. Diamonds are then mined out of the earth using a lot of machinery and manpower. This accounts for the rarity of the most coveted gemstone on Earth. The major suppliers of natural diamonds are Canada, Russia and South Africa. Diamonds are also mined in smaller quantities from all over the world.
Interesting Facts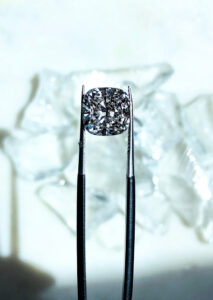 No two diamonds are alike. Each natural diamond mined from the earth will have its own unique properties like a specific color or internal inclusions. Diamonds have a rare and beautiful crystalline structure formed by a single element – carbon. Cullinan – the largest diamond ever discovered weighed around 1.33 pounds initially. It was discovered in South Africa in the year 1905. Lab grown diamonds, also known as artificial diamonds, can be identical to natural diamonds in sturdiness, crystal structure and chemical composition. In addition, lab grown diamonds also have the credit of being environmentally friendly since no mining is required to make them.
Diamonds are not always ethically sourced. Mining communities have been exploited for centuries for obtaining diamonds. Irrespective of the type of diamond you choose for your engagement ring, it is advisable to go with jewelers who deal with diamonds that are mined using environment-friendly mining practices and sourced ethically.