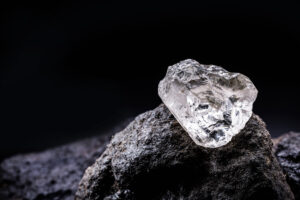 The three-stone setting is the ideal choice for you if you are looking for a memorable engagement ring. This famous ring style, also known as a trio or trilogy band, is packed with meaning and a great attempt to make a statement when proposing to your loved one. Almost all the engagement rings that are chosen are solitaire ring styles. However, the three-stone setting is considered one of the most meaningful choices.
Let's take a look at why the three-stone setting is the best choice for lab-grown diamond rings.
Understanding The Significance Of Three Stone Setting
A three-stone ring features a huge center stone surrounded by 2 smaller side stones or 3 stones of equal size. The symbolism of a three-stone ring may not be readily obvious while viewing it. Every one of the 3 stones, on the other hand, signifies a different phase of your life, representing the past, present, and future. The ring conveys a tale about the experiences you've cherished, the love you cherish now, and a glimpse into a bright future you both want to share.
Friendship, love, and loyalty are three qualities that are necessary for a good partnership. You can make the focal stone stand out by making it larger and flanking it with diamonds or colored stones. The emphasis on the present is highlighted by this ring style. You can even make all three stones the same color and size to symbolize how important each stage is to you.
Benefits Of A Three Stone Ring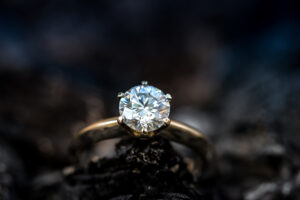 Most other ring styles, including the solitaire or halo, are lovely to look at but cannot convey an emotion or tell a story. The addition of this added touch of meaning to an engagement ring is a great touch.
A well-made three-stone ring has a wonderful overall appearance. The 3 stones in the setting work together to produce a unified look, enlarging and enhancing the stones on your ring. Light refracts off the three-stone ring diamonds, creating a stunning, spectacular ring when worn.
A three-stone ring allows your loved one to be the center of attraction with a piece of beautiful jewelry. This setting can simply be altered to stand apart on a woman's finger if she enjoys bright and showy jewelry. Three stone rings, on the other hand, can be made in small, minimalist styles for a simple but appealing aesthetic.