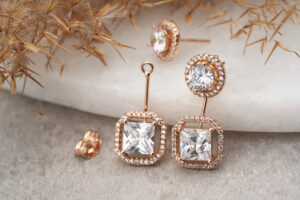 Lab-made diamonds are strong enough to have a perfect 10 rating on the so-called Mohs scale of mineral hardness. It means that lab grown diamonds are stronger as compared to rubies and sapphires, which are extremely hard stones in their own right.
As a customer, it is important to assess the strength of the stone you plan to purchase for use in jewelry. The stronger it is, the longer it will keep many of its characteristics. When it comes to artificial diamond rings, people will wear them regularly, especially as those are their bridal jewelry pieces. Even if the diamonds come set in other jewelry pieces, they have to be strong. The Mohs rating means that you will have the jewelry piece for a long time to come.
Despite the strength, a big draw for an artificial diamond is that it is cheaper than its natural counterpart. So no matter what budget you keep aside for a diamond ring, you will be happy to learn that you can purchase a clearer and larger stone with a better color if it is an artificial diamond as compared to a natural one. Every person has their tastes and preferences in fine jewelry, and you should think about all the positives and downsides of artificial diamonds and mined diamonds.
Why Strong Artificial Diamonds Matter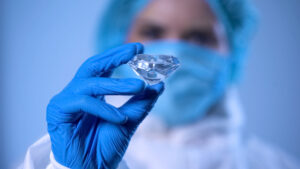 Artificial diamonds are stunning creations with the same kind of dazzle as natural diamonds. An artificial diamond will have the level of hardness required for assuring you that the ring will look as beautiful a few years from the day on which you get it. It is important for bridal jewelry.
Wedding bands are a token of the commitment and love that couples have for each other. The rings make people proud to rock them day after day. It is possible also with artificial diamonds thanks to their making. When the stones are made in a way that duplicates the chemical, physical and optical properties of mined diamonds, it helps with longevity. In other words, the hardness causes the beauty of the stones to last a long time, just as you dreamed.
When you wonder whether to purchase an artificial diamond or a natural one, bear in mind that both stones are a form of carbon and have a 10 out of 10 rating on the said scale.