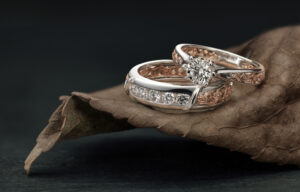 Buying a diamond ring is very expensive for most people. Most of the natural diamonds we have in our mind may cost more than we could afford. What many people do is compromise on the quality and carat size of the diamond to buy affordable diamonds.  However, there are many things you can do without compromising quality.  So in this article, we discuss how you can choose the best quality diamond for your budget.
Consider Lab-Grown Diamonds
Lab-grown diamonds are the best alternative for you if you are restrained by budget. Lab-grown diamonds are not fake or diamonds of poor quality. They are the same when compared with natural diamonds in physical, optical, and chemical properties. The only difference is that natural diamonds are obtained from diamond mines and lab-grown diamonds are produced in a lab. Also, no one can differentiate these two only with their looks or feel. If you choose a lab-grown diamond, you can save up to about 40% when compares to a natural diamond of the same quality parameters. This is the best way to use your budget for obtaining the maximum quality diamond.
Learn To Read The GIA Report
GIA report of a diamond consists of data regarding the quality parameters of a diamond. The main quality parameters of a diamond are represented as 'Four Cs'. They represent cut, carat, color, and clarity. If you can compromise on any one quality parameter, the rate of the diamond also comes down. It is not good to compromise on clarity, cut, or color. The best option is compromising carat weight. It's all up to you. Compromise on a parameter that you are not bothered about.
Use Alternate Stones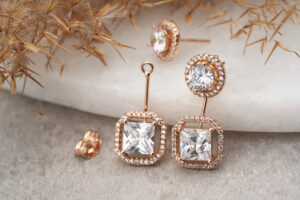 If you don't have your mind set on a diamond, there are plenty of other options for you. There are several other gemstones including rubies and sapphires. Most of these gemstones are colored and have a vibrant and unique appearance.
If you are looking for a stone that has the appearance of a diamond but is not an actual diamond, cubic zirconia is the best option for you. They are also known as synthetic diamonds. They don't have the durability or the hardness of a diamond but are similar to a diamond in terms of appearance.
Using Of Cluster Settings In Your Engagement Ring
The price of a diamond increases exponentially with carat size. So rather than buying a diamond with very high carat size, go for two or three diamonds of less carat size. There are various settings like the three-stone engagement ring where you can use more than one diamond.